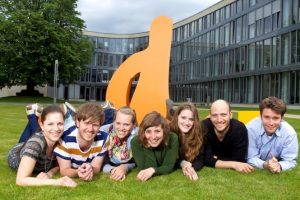 Changing of a college can become a real challenge if you do not know how to behave in the new place correctly. To fit a new group and feel free there you need to follow some particular rules.
Sometimes we need to adjust ourselves to new circumstances that appear in life – moving to a new city, choosing a new college, meeting new groupmates. Although, this event can have a positive reason and our imagination draws bright pictures of future life on the different place but changing of the habitual environment is still stressful for us. In this article, we will give some tips about how a student can fit a group in another college in the most comfortable way.
1. Think over the image
The appearance of a person can tell a lot about him. If a person is completely unfamiliar to us, then his appearance is the only information that becomes available about him in the next few seconds. And this information helps us to form the initial impression. The newcomer is watched with particular attention, and if a person stands out from the group, he is less likely to be perceived. Nobody denies that the initial impression can be wrong, but it will be revealed later, and now on your appearance depends how comfortable you will feel in the coming week. The best option is neat, tidy and tasteful clothes.
2. Hold your character
Have you ever heard the saying "do in Rome as the Romans do." It's precious as gold for those who want to join the new team successfully. On the old place you probably have had a high reputation and great achievements, but do not brag in front of today's groupmates and teachers that you have never ordered essays at the academic writing service, got only good marks and has a wide erudition. If you are a leader by nature, the group will eventually discover and admit this trait of yours, and it will occur naturally. Do not try to create for yourself some kind of contrived image and impose it to others. Even if few times they will believe you, in the future, this falseness can shoot you in the eye, even if you created a "good" image. In any situation, stay natural and do not lose yourself.
3. Connect with people
From the earliest days, try to communicate with as many people as possible. Do not be afraid; they will not bite you. Now there is a lot of unclear and unknown things for you, use them as an opportunity to ask questions and start a conversation with somebody. It is better to ask than to waste time correcting mistakes. People are pleased when they are approached with requests for support. Try to listen carefully and memorize the names of people. Write down the necessary phones in the diary – if you forget something, your records will always help you. By the way, most of your groupmates are on social networks, be confident to apply for friends and add yourself to the general group chat or conversation.
4. Do your best
Any person, regardless of age and place of residence, likes to be loved and respected. But nothing happens for no reason. Love and trust you have to earn by actions; they are not given for beautiful eyes. To achieve a high position in the team, be brave and take responsibility. Nobody likes whining and complaining, but everyone respects the intelligence and strong actions. Go to the department and take the schedule for the entire group, ask the teacher for more detailed information about the exam and share it, find out who will come to replace the teacher if he got sick and tell the group. It is elementary care that will back to you with the appropriate attitude.
And keep in mind that at the beginning a person works for the reputation, and then the reputation works for a person.