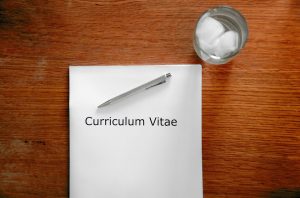 Writing a good CV before hiring plays a big role. No HR manager will pay the attention to the candidate who sent only three sentences about himself. Despite the fact that it does not give 100% guarantee that you will become their employee, but significantly increases the chances of getting the desired position.
Among a lot of templates and samples on the Internet, it is not so difficult to choose something that will help you cope with this task. But you would like your CV to be unique, memorable and attract the attention of your future bosses.
You will find information on how to write, avoid errors, recommendations easily on many sites. It is surprising that failing CVs are found everywhere. Apparently, people face difficulties applying this knowledge in practice, for instance, to enter "write my essay in UK" and get the work done.
What is to be said about students then who have never been employed and did not sweat to write a CV? Some of them even avoid this to the last, missing all kinds of worthy job offers, since they have no work experience that they could describe there. Everybody begins with something; few people manage to get a job without connections, where you just come on the 1st working day and start to join the stuff.
Even if you are a student who is looking for a part-time job for the summer or whether you have just graduated from college or university and did not have practice in any company, you still have a chance to describe yourself in such a way that employers will dream of taking you to their team.
Be honest
Yes, you do not have the experience yet, you are still a student, and you do not hide it. This will be perceived favorably, there is no need to sink to lies.
"If there is no working experience, I have to come up with it". This idea comes to many people's heads, but all these students find themselves in an unpleasant situation later at the job interview, when they are asked questions, the answers to which they would have if they really had got experience in this area. If you do not want to waste a lot of time coming up with a fairy tale, fail a poignant interview and living the moments when you're going to blush and stutter, you do not have to do it.
Do not devalue yourself
The reverse side of the medal might be the desire to describe yourself as a poor, unhappy student who begs to give him a job. This is not what we need as well. Whether you do not mind doing dirty, hard work, get a penny for it and spend a lot of time struggling to deserve to be promoted in a few years, then ok. If such a scenario does not suit you, do not fall to such inner temptation.
By agreeing to work, you will not receive millions of dollars at the beginning, but you should not work for free. Work has to be paid adequately.
Choose from those vacancies for which your knowledge and skills will be enough. (Many companies even offer training courses for newcomers during the internship, where you can pull up your skills).
What exactly can you describe?
Knowledge
You study at a college or university for a reason, throughout this time, teachers have been sharing knowledge with you, in order to use them and be able to solve professional problems. You are already a good candidate since you will not have to be taught elementary theory. If you are a future economist, write you are aware of how to perform the basic functions of this specialist. Yes, in practice you have not tried them yet, but you have an idea of how it works.
Skills
Now you can describe the skills that you own in detail. It may not be related to your profession directly. For instance, you are a confident computer user. This is a real practical skill that can be applied in a new job. The ability to drive a car should also be mentioned.
You might have participated in some conferences, courses or master classes related to the post you are interested in. If you have certificates of successful completion as well, this will only add points to you during the job interview.
If you had an opportunity to apply your skills having summer or part-time job, do not hesitate to indicate this in the CV. It will be a plus if you have letters of recommendation from these places of work.
Show yourself as an adult person who is able to assess himself adequately and advance.